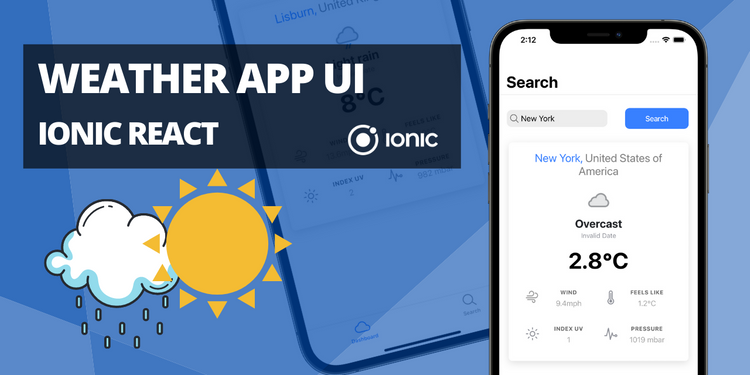 Weather App UI →
A simple weather app retrieving details from API
8th December 2021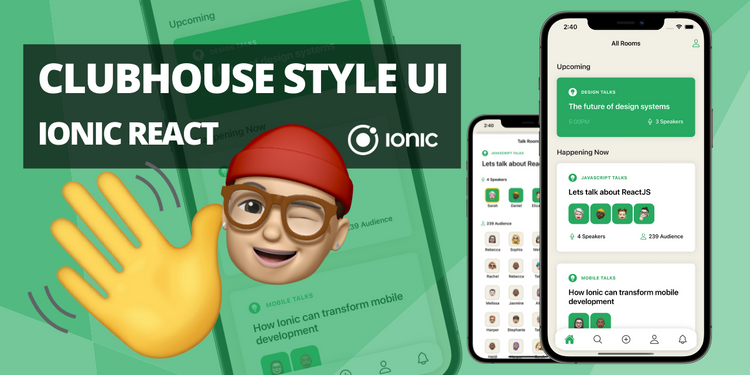 Clubhouse/Spaces style UI →
A dashboard UI inspired by the clubhouse app/twitter spaces drop in audio style.
22nd October 2021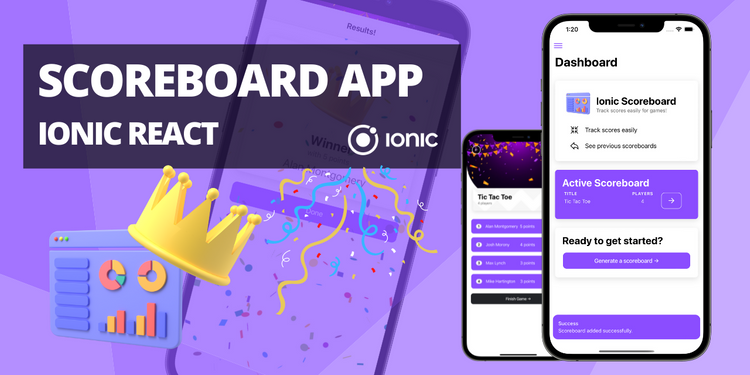 Scoreboard App UI →
A scoreboard app UI to track scores of players.
7th October 2021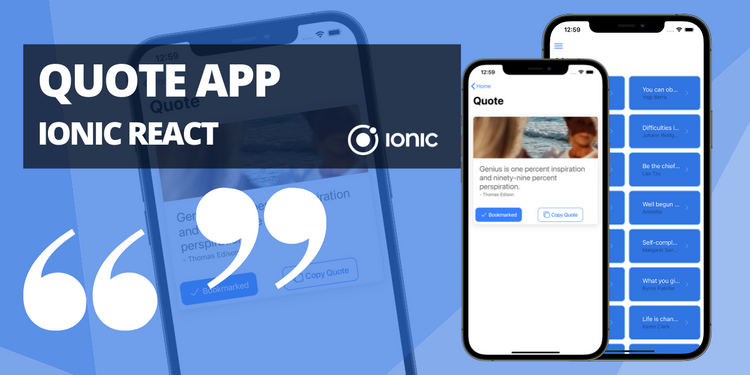 Quotes App →
A quotes app with 1500+ quotes and images.
30th September 2021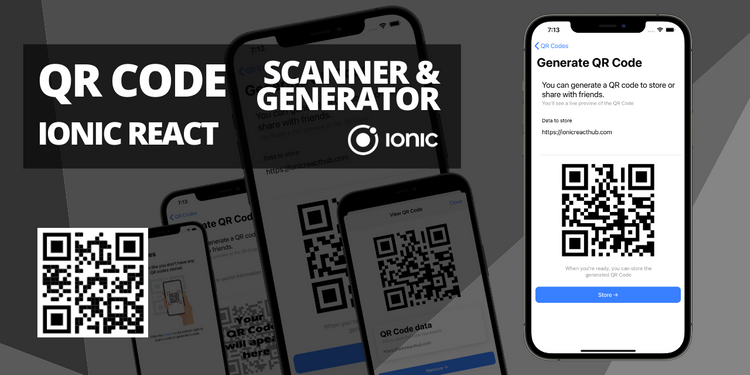 QR Code Scanner/Generator →
An app that lets you store scanned and generated QR codes
15th September 2021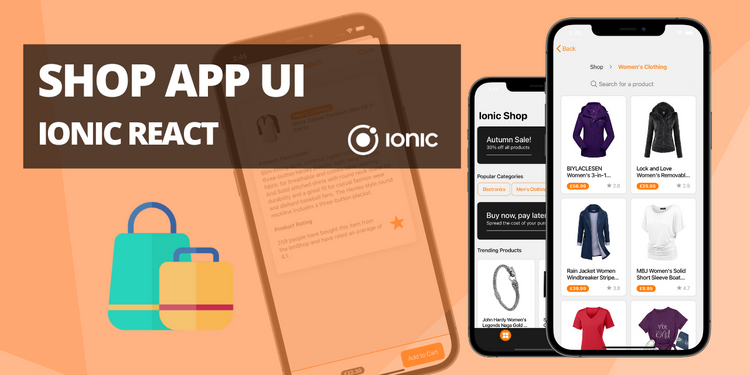 Shop App UI →
A shop app UI with cart and lots of features
9th September 2021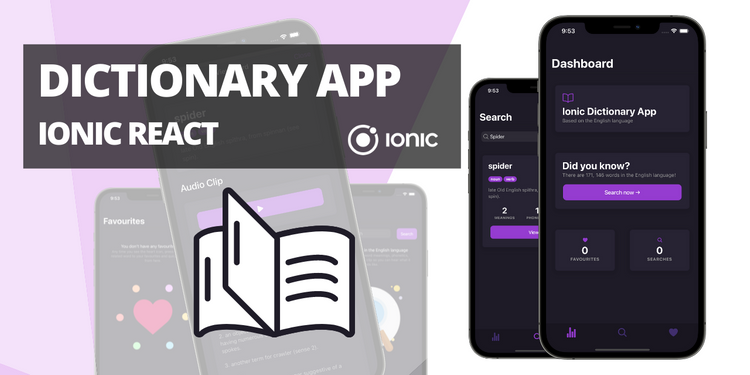 Dictionary App →
A dictionary app with audio and meanings and search API
2nd September 2021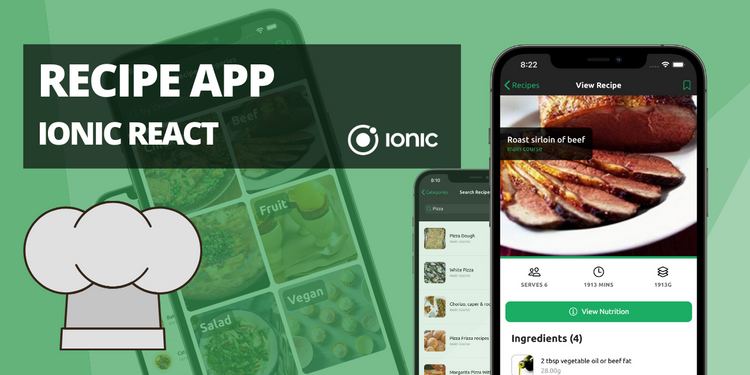 Recipe App →
A recipe app with search facility, showing nutrition and ingredients
30th August 2021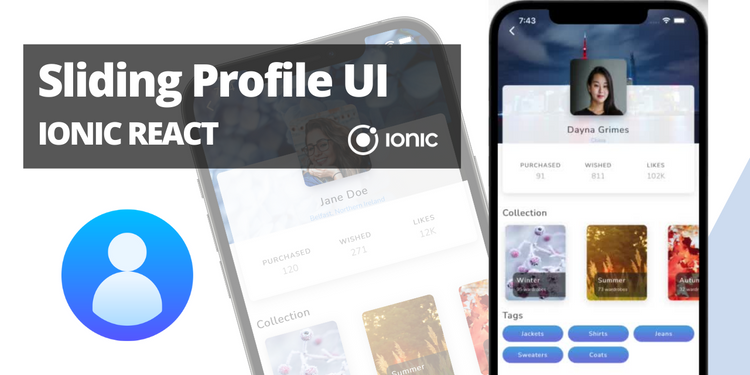 Sliding Profile UI →
A profile UI with cards and animations
14th August 2021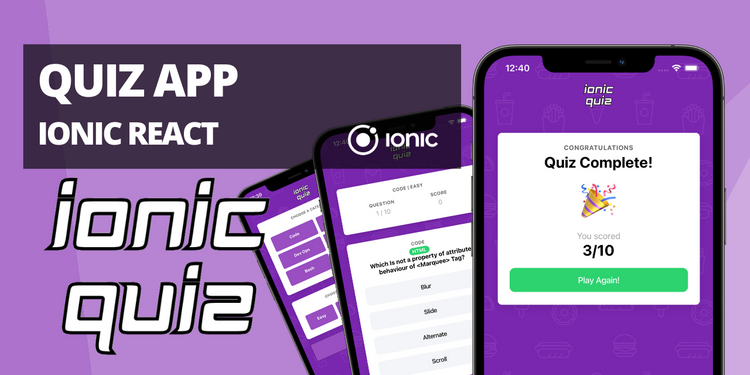 Quiz App →
A quiz app, fetching questions and answers from API
10th August 2021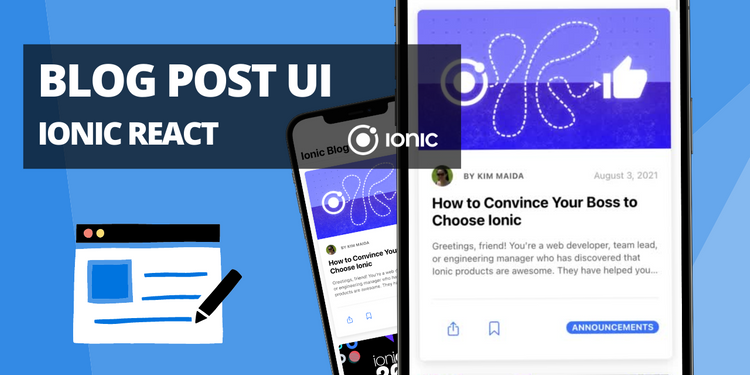 Blog Post UI →
A UI for blog post list view and single view
4th August 2021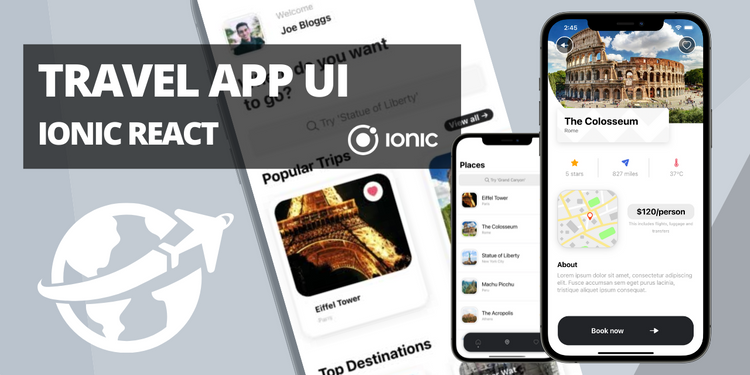 Travel App UI →
Travel style app with animations and floating tabs
28th July 2021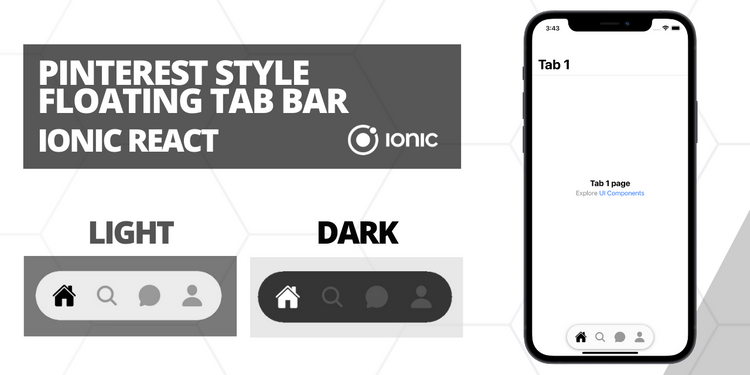 Pinterest style floating tabs →
A pinterest styled floating tab bar
23rd July 2021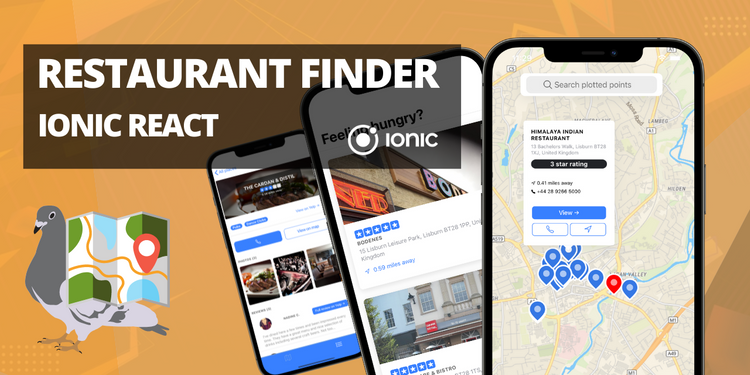 Restaurant Finder →
Maps, Markers, Geolocation, Node Server for data & more!
21st July 2021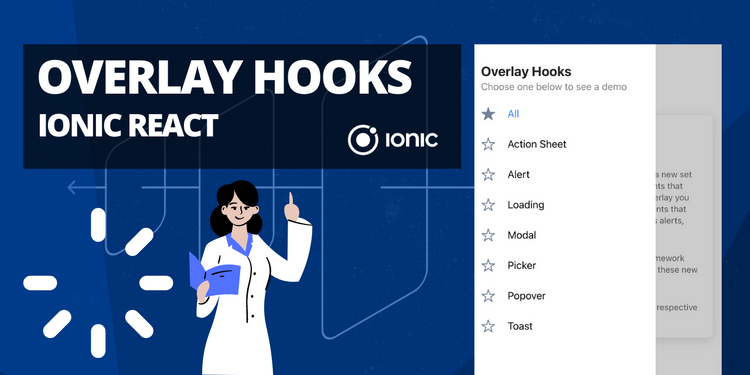 Overlay Hooks →
Examples of the new overlay hooks
16th July 2021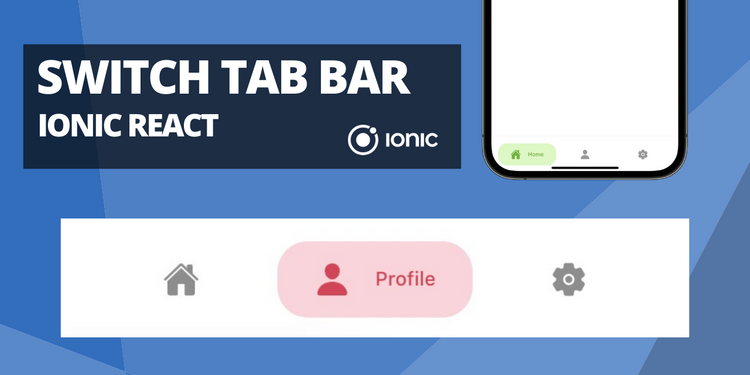 Switch Tab Bar →
An animated switching tab bar
3rd July 2021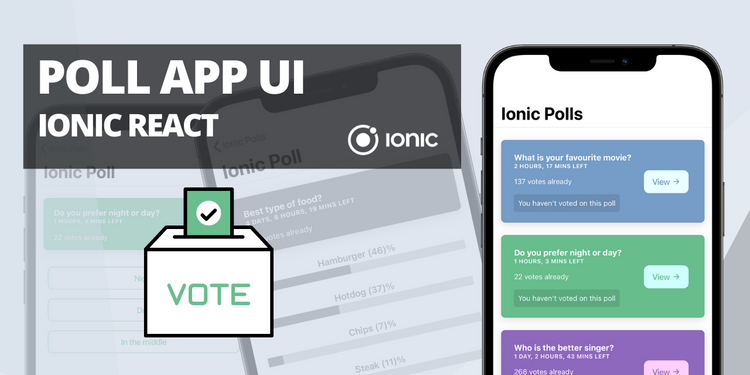 Poll App UI →
A poll app with social sharing
25th June 2021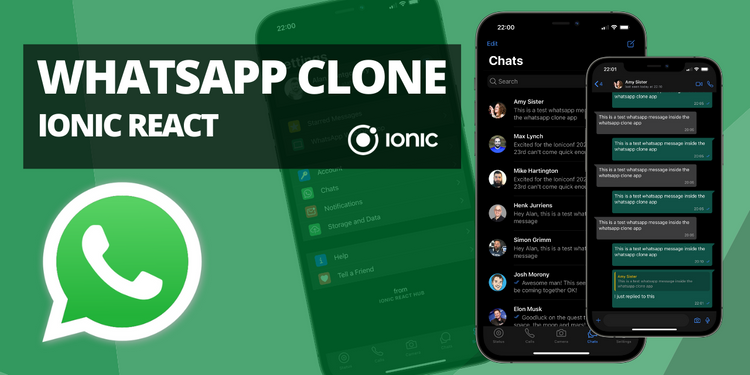 WhatsApp UI Clone →
A clone of the WhatsApp UI (IOS, dark mode)
22nd June 2021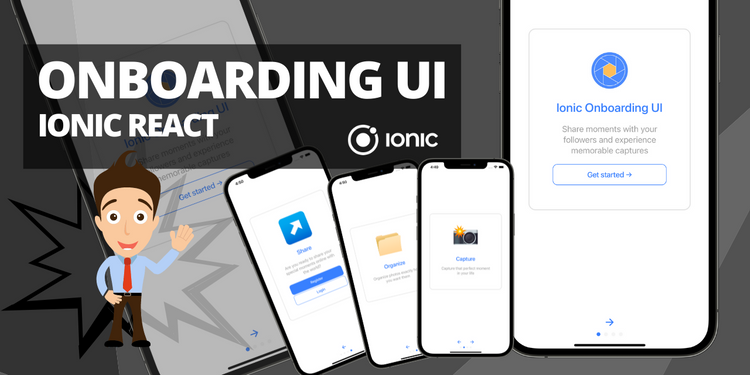 Onboarding UI →
An effective way to welcome your users
14th June 2021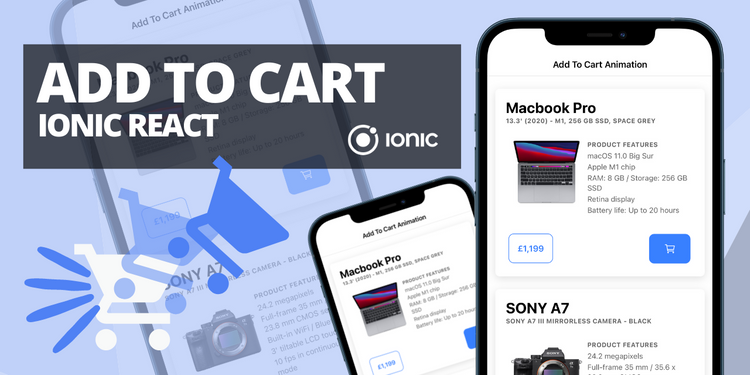 Add To Cart →
Add to cart component with animation
9th June 2021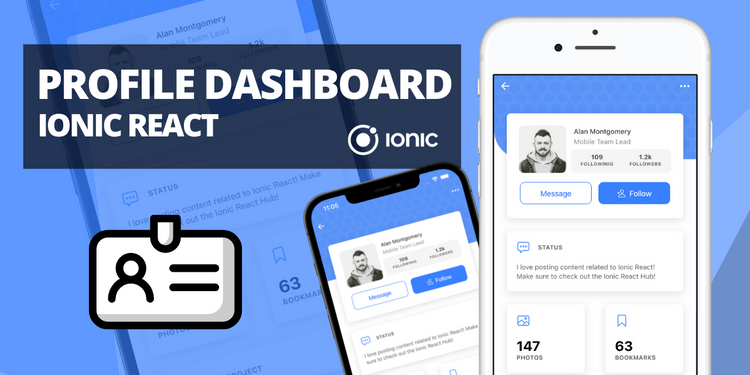 Profile Dashboard UI →
A profile dashboard style UI
7th June 2021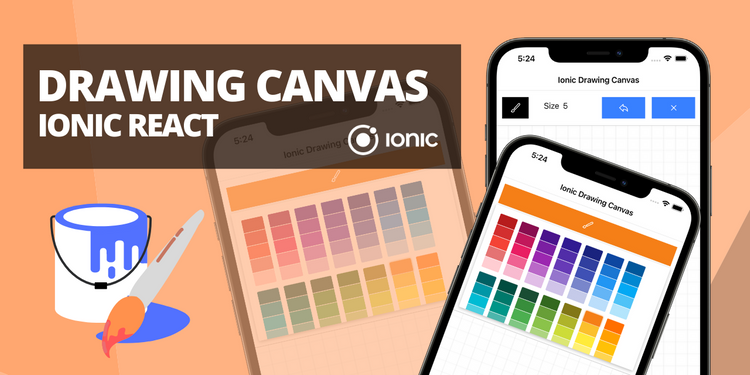 Drawing Canvas App →
A drawing canvas app with editable options
4th June 2021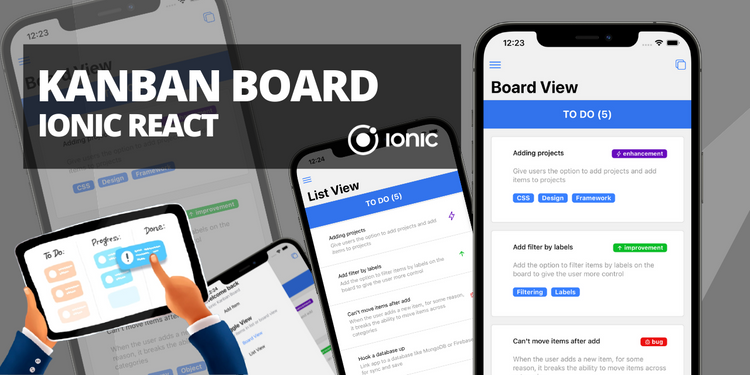 Kanban project board →
A kanban style project board with list view
28th May 2021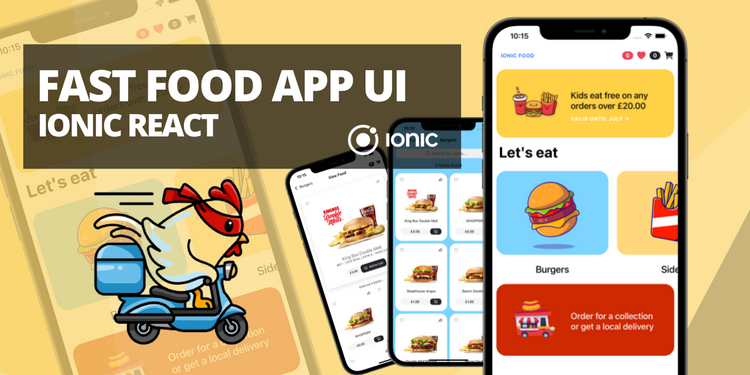 Fast Food Ordering App →
A fast food ordering app UI with features
21st May 2021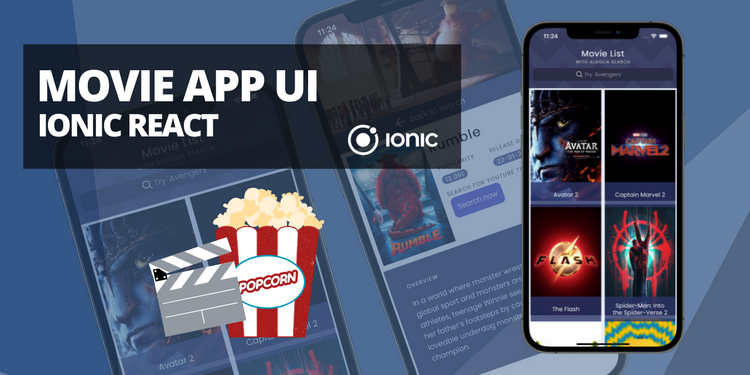 Movie App UI →
An example of a movie app with search
20th May 2021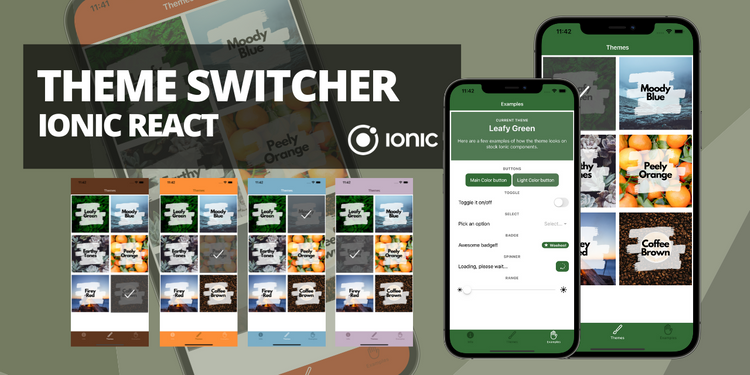 Theme Switcher →
Implementation of dynamic themes
16th May 2021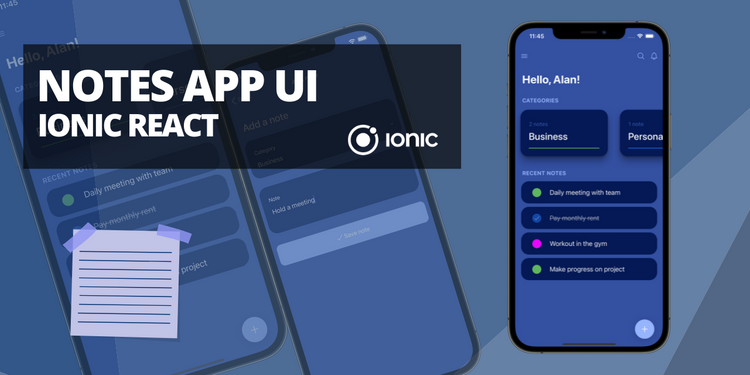 Notes app UI →
A stylish, functional notes app
10th May 2021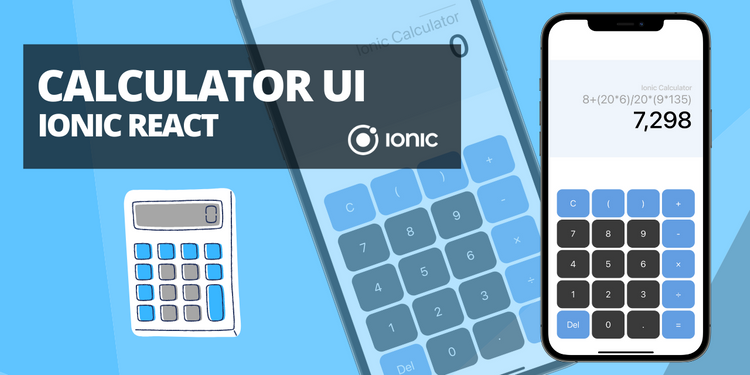 Calculator UI →
A fully functional calculator
5th May 2021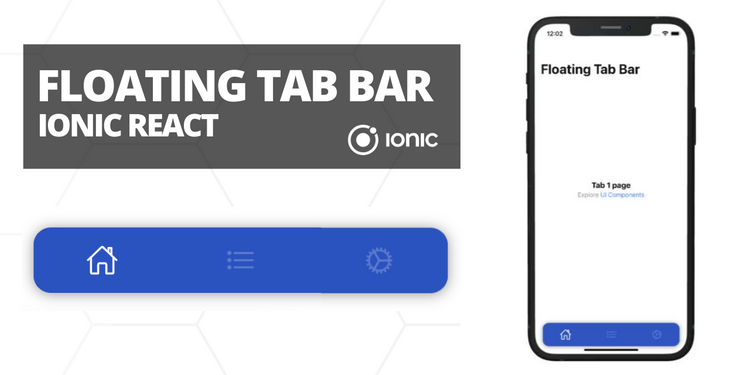 Floating tab bar →
A floating tab bar component
28th April 2021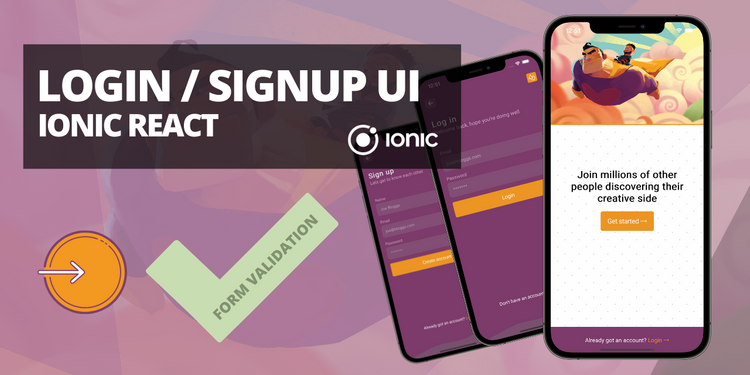 Login/Signup & Form Validation →
Includes generic forms and validation
23rd April 2021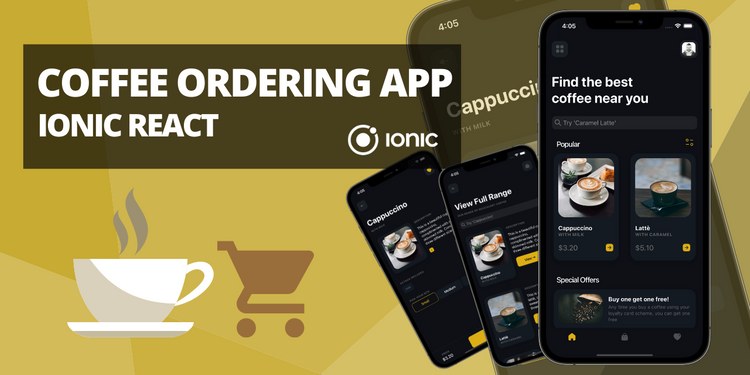 Coffee ordering app →
A custom app for orders
18th April 2021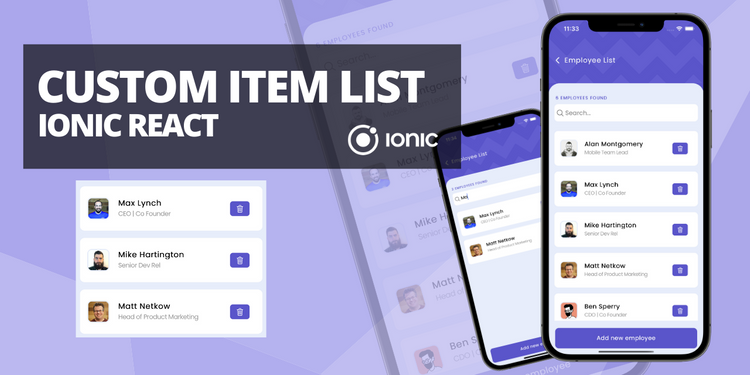 Custom Item List →
A custom, creative item list with features
15th April 2021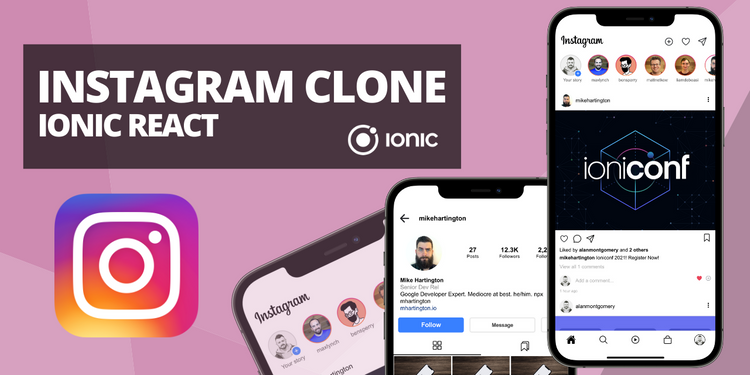 Instagram UI Clone →
A clone of the Instagram feed and profiles
12th April 2021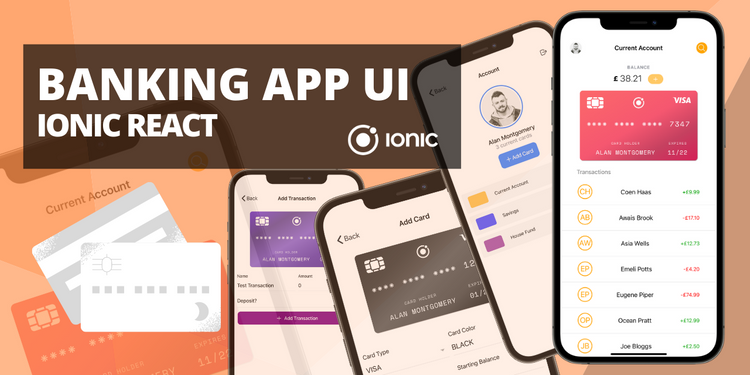 Banking App UI →
A creative, custom banking example
9th April 2021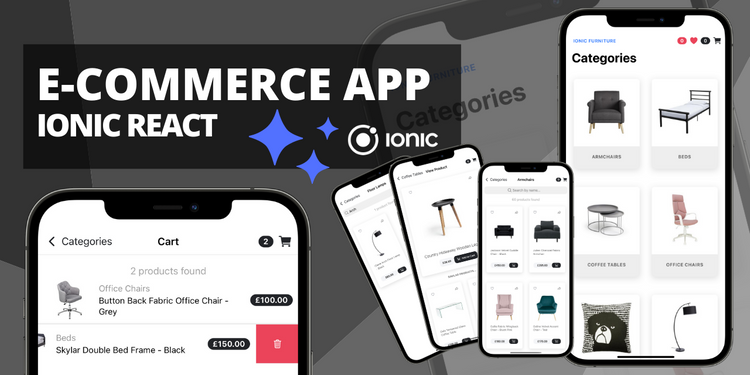 E-Commerce template →
A fully functional template for e-commerce
6th April 2021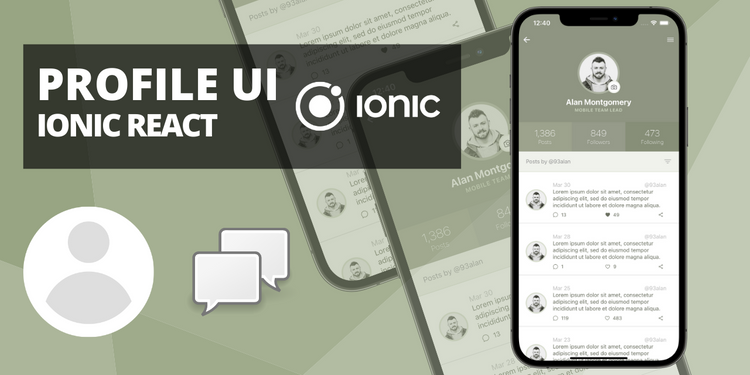 Profile UI →
An example of a profile UI
31st March 2021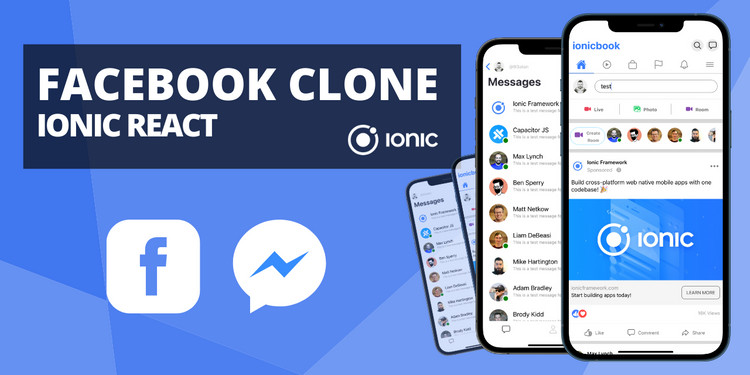 Facebook UI Clone →
A clone of the facebook timeline and messenger
5th April 2021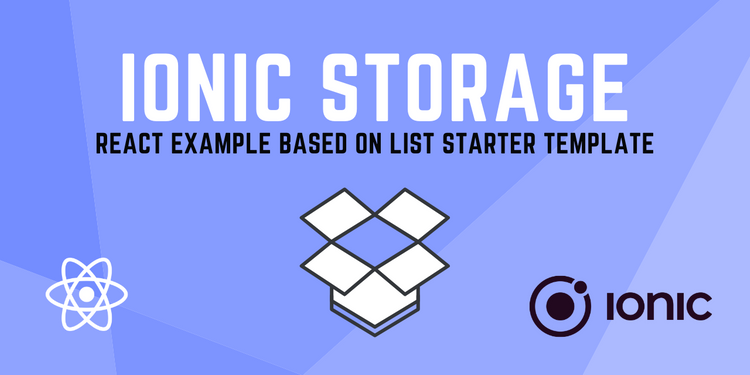 Ionic Storage UI →
Ionic Storage built ontop of the famous 'list' starter template
24th March 2021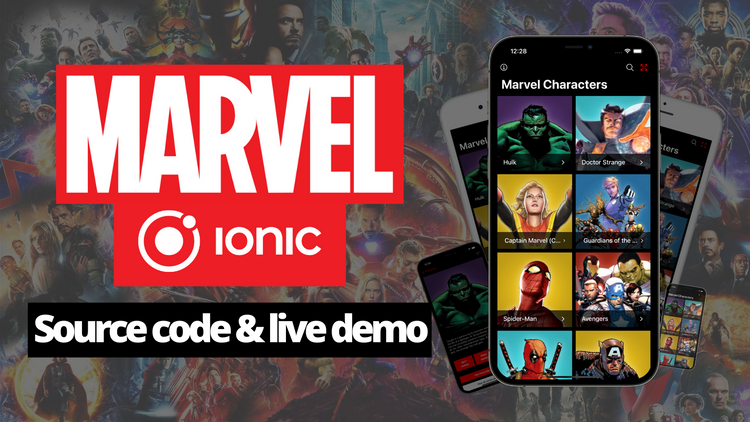 Marvel Characters App →
A PWA with custom install button, fetching data from API
26th March 2021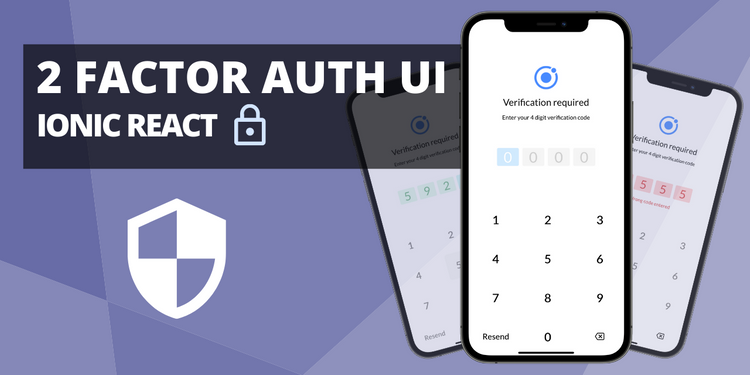 2 Factor Auth UI →
Get creative with your UI/UX for 2FA with a custom style and animated states
28th March 2021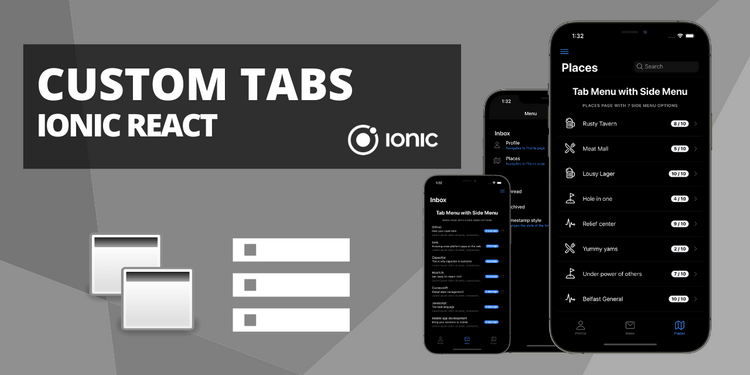 Custom tabs/side menu →
Configurable, multiple side menu, custom tabs and more
13th March 2021