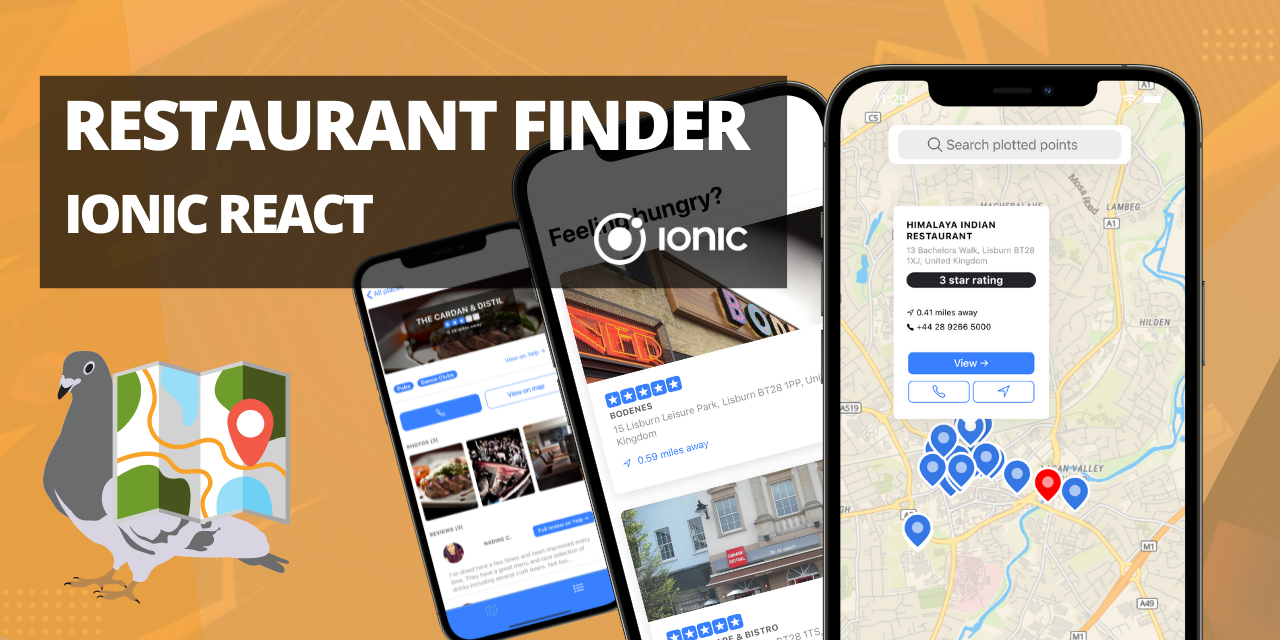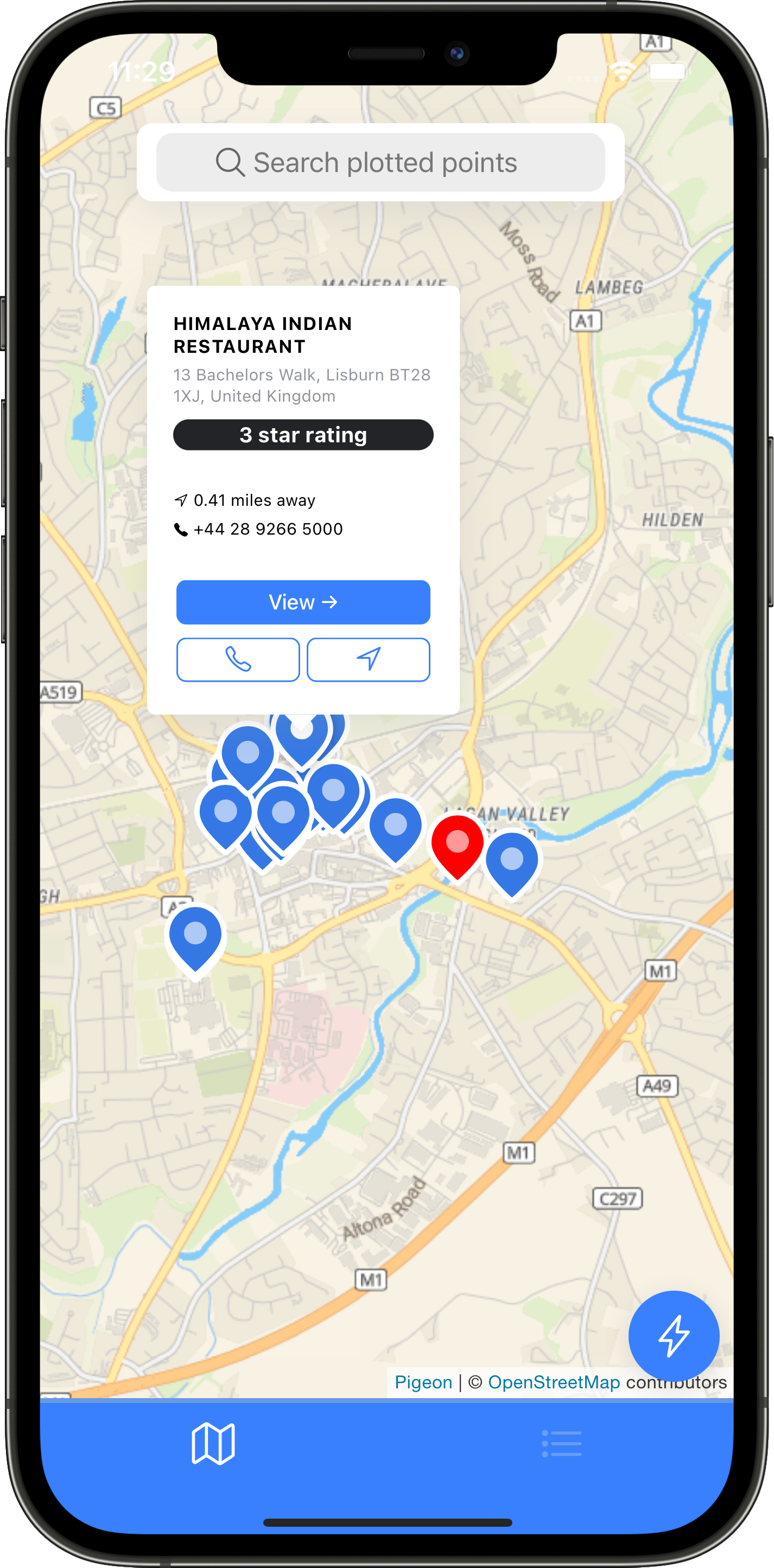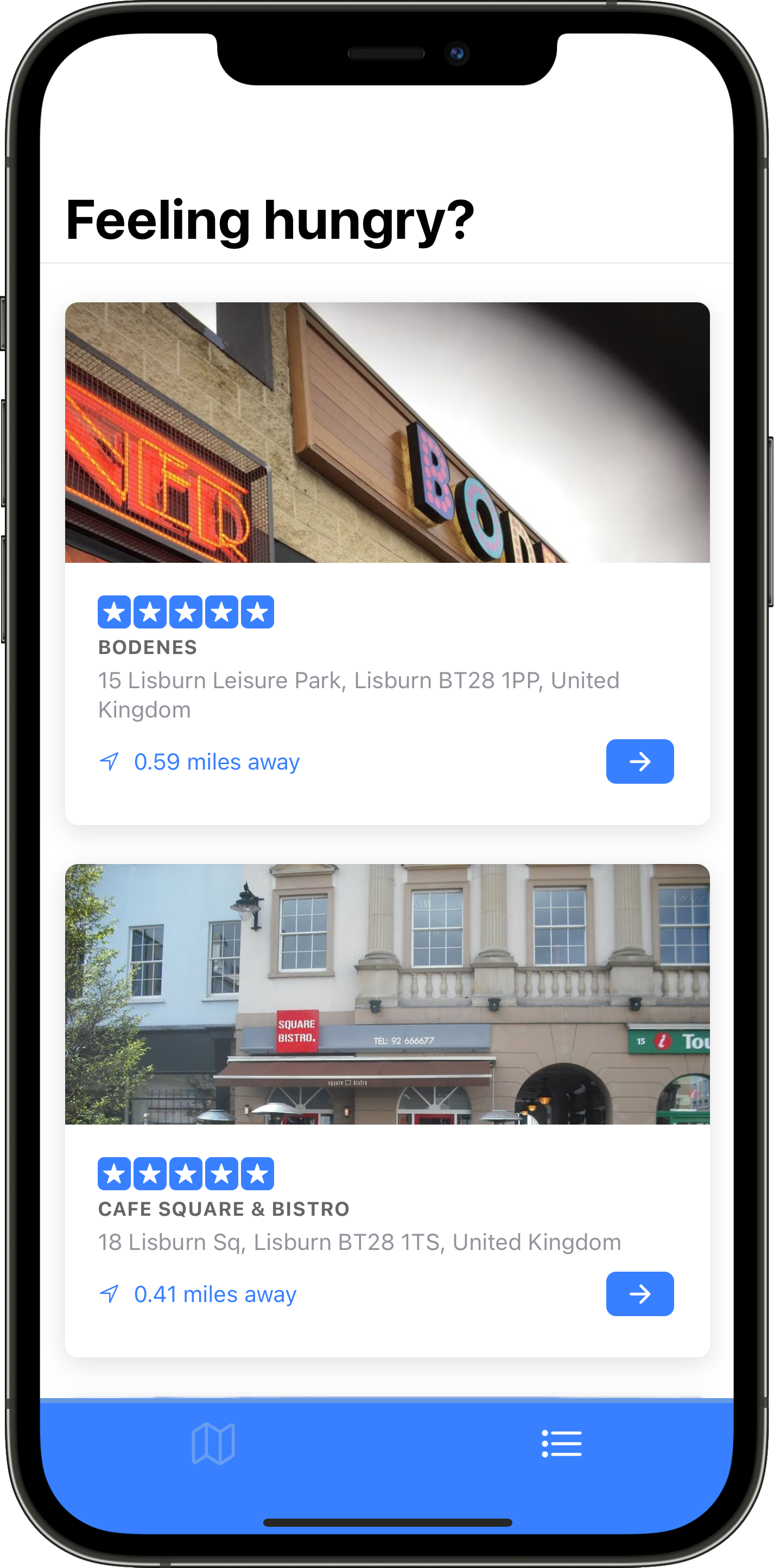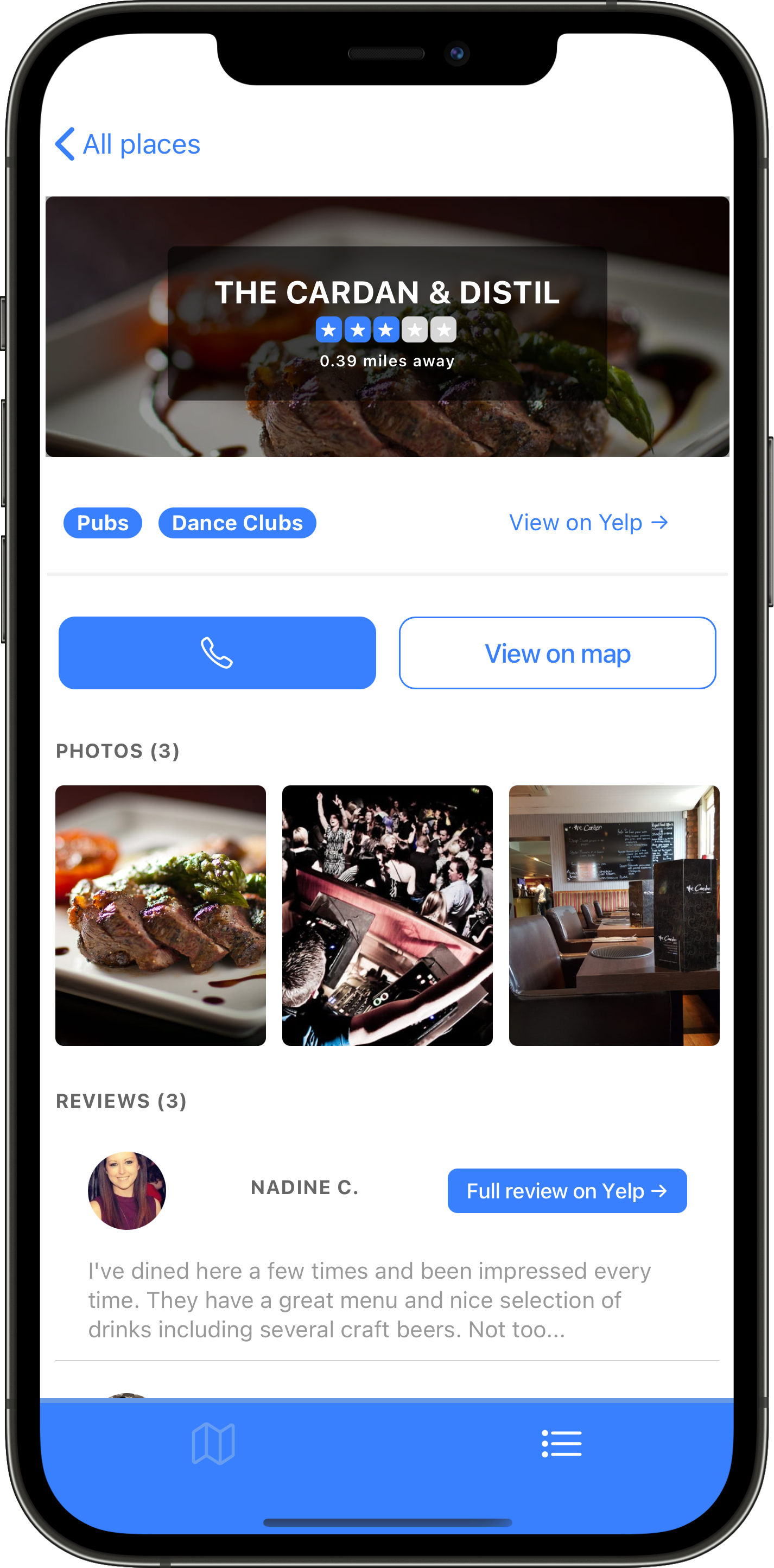 Restaurant Finder
Maps, Markers, Geolocation, Node Server for data & more!
free
Notable Features
NodeJS Server for fetching data
Data fetching from API (Yelp)
Maps using Pigeon Maps
Custom design
Dynamic map
View all / View single
Geolocation for current location
State management with Pullstate
Custom animations
SASS Modules & Ionic CSS utilities
See more below
Level up your Ionic React skills. I'll send you handpicked tutorials, examples & resources
Plus, you'll be the first to know about premium content!