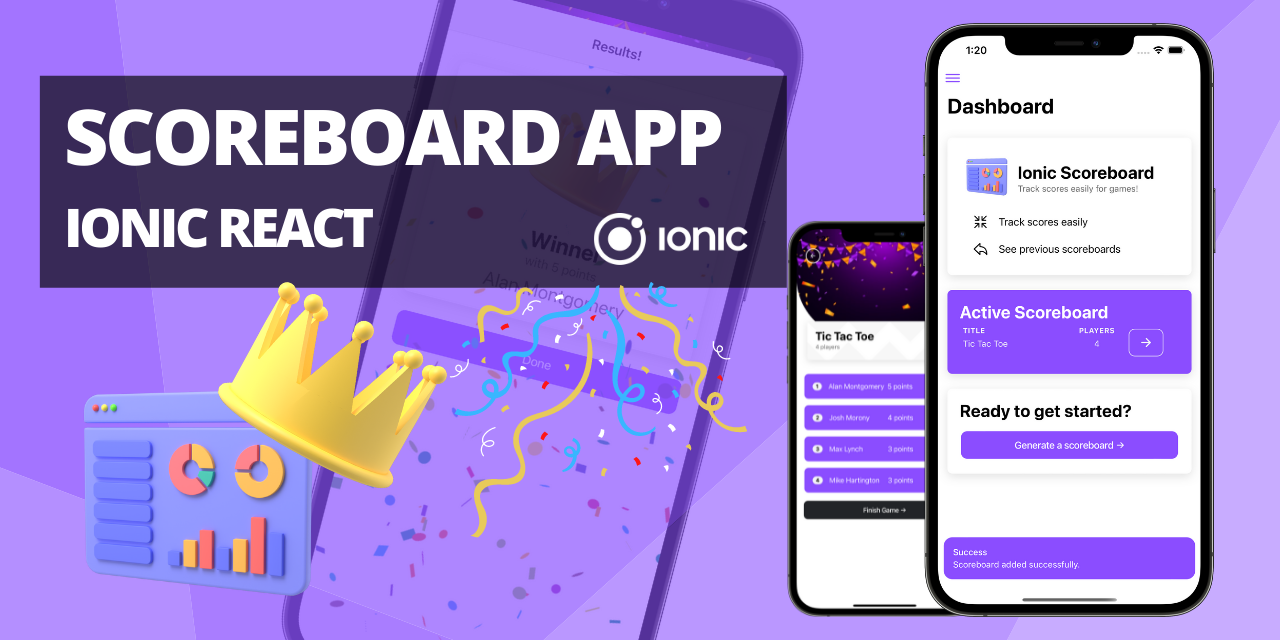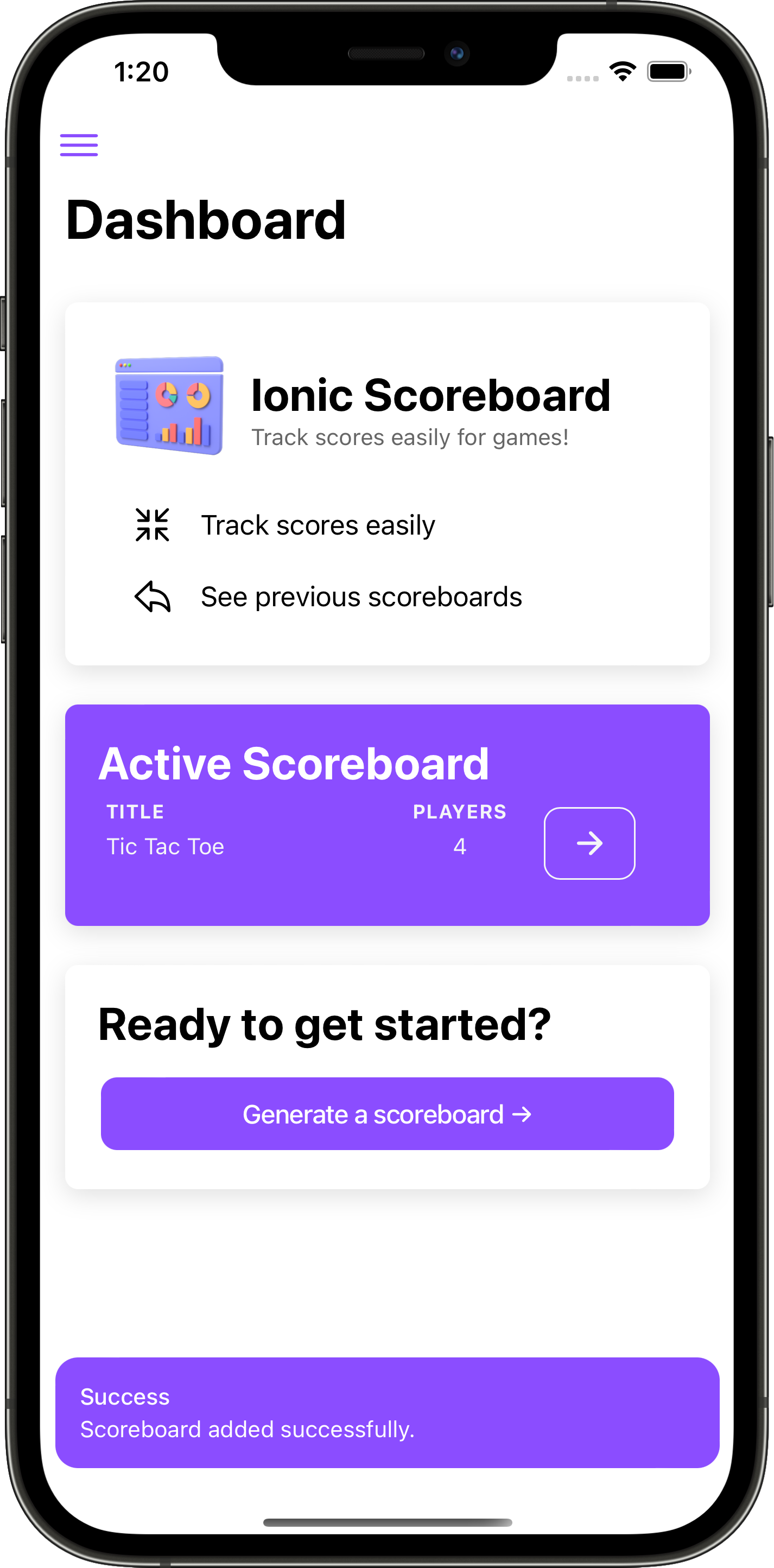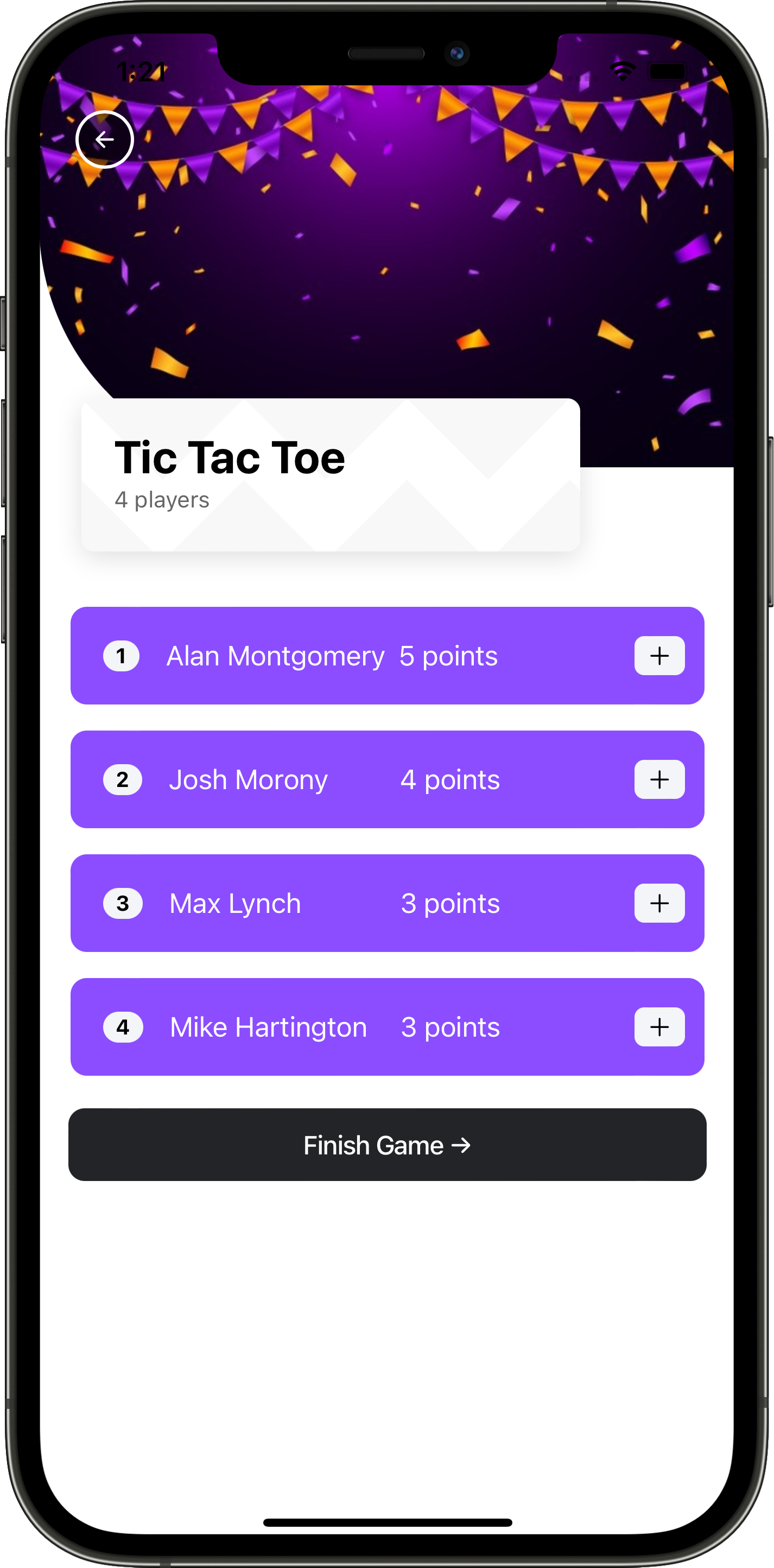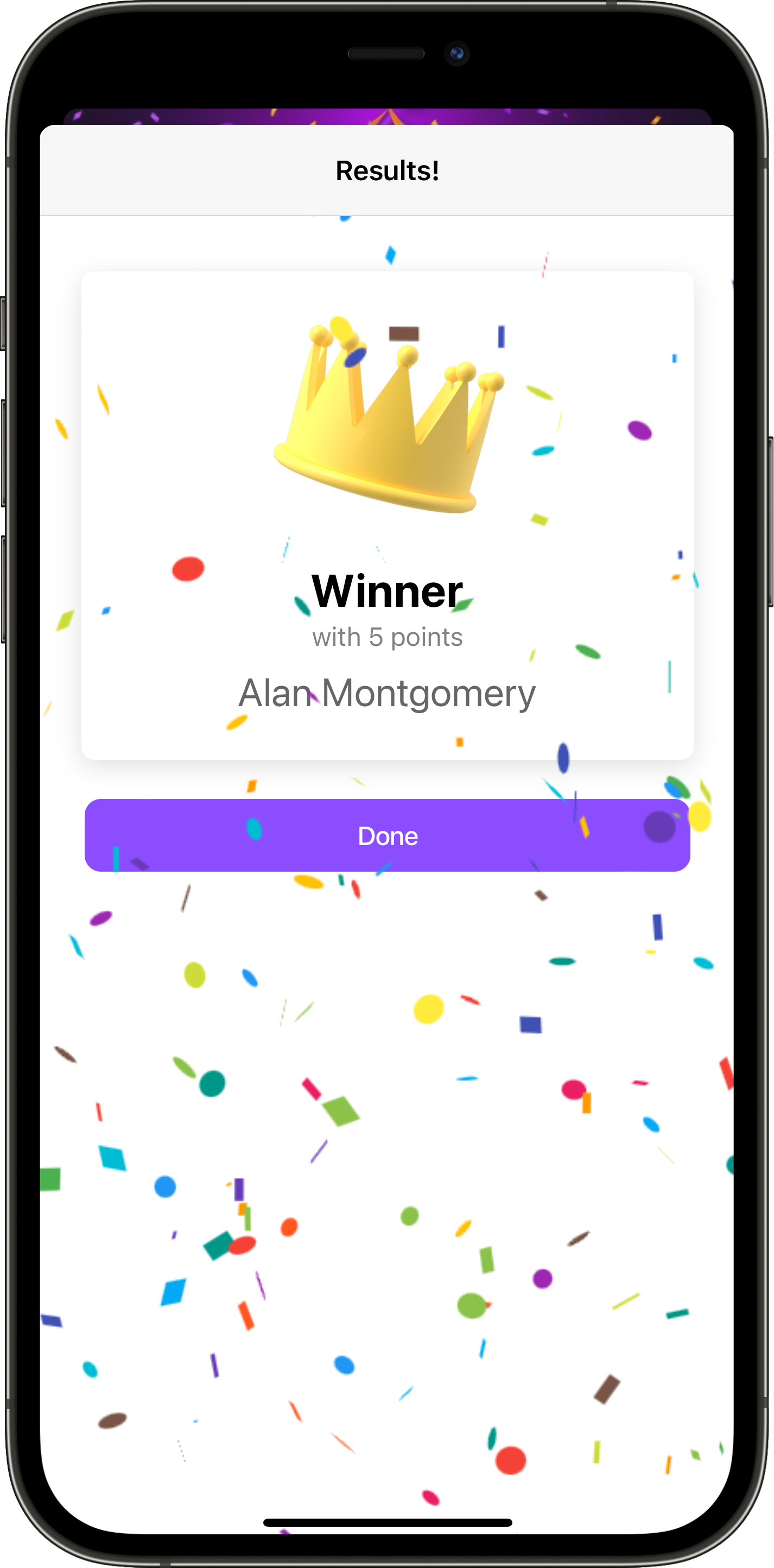 Scoreboard App UI
A scoreboard app UI to track scores of players.
free
Notable Features
Add scoreboards & players
Track simple scores
Confetti effect on finish
Pullstate & Ionic CSS utilities
See more below
Level up your Ionic React skills. I'll send you handpicked tutorials, examples & resources
Plus, you'll be the first to know about premium content!